It all depends on how you measure.

List of Accredited or Eligible University-level Schools of Business.

Articles | Newsroom - Links to current news and articles


List of International associations for business education

---
For regular applicant applicants:


Sample Letter of Application for Accreditation
MS-Word | PDF to be accompanied by the following:

---
The AASBI's Accreditation Standards


GAEP Generally Accepted Education Principles
GAESA Generally Accepted Educational Standards on Auditing

— The above Principles and Standards are also freely downloadable as a PDF, or available in print as a 156-page paperback at Amazon.com | Amazon UK | Amazon DE | Amazon IN | Amazon JP and other international Amazon sites.
---
Dues— for the entire accreditation period.

No accreditation application or processing fee. Initial site visit expenses explained.

Charter & Operating Agreement — PDF
---
Contact:

secretary [à] aasbi.com
or
aasbi.accredited [à] gmail.com


---
AASBI-accredited schools in good standing are encouraged, authorized and licensed to use the following certification marks — or former licensed marks in use showing the words "AASBI ACCREDITED":

SM


AASBI certification mark -
plain negative image



AASBI certification mark - plain
SM
---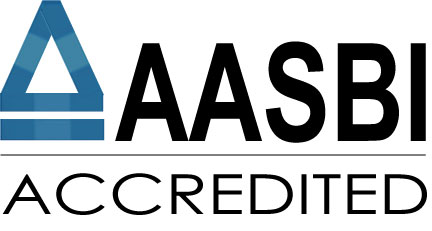 SM
AASBI 2018 certification mark


---
ASSOCIATION OF ACCREDITED SCHOOLS OF BUSINESS INTERNATIONAL
Asian Association of Schools of Business International
Serving institutional business schools and educators on the worldwide web this

Who we are — AASBI is a global accreditor of qualified university-level schools of business worldwide that are serving the public interest with academically rich and diverse student bodies, providing culturally relevant professional learning experiences in stimulating environments that guarantee the freedom of expression and other basic human rights. AASBI, also known as the Asian Association of Schools of Business International, was established in 2011 under the Laws of the State of Delaware, promoting holistic Generally Accepted Educational Principles.

Application process — Invited schools of business submit the filled-in Applicationn Checklist and Affirmation to us. On acceptance, the we send out our invoice for dues for the initial 3-year accreditation period for payment, followed by the school's AASBI Accreditation certificate and license authorizing the use of the trademarked AASBI Accredited certification mark(s) also known as "logos". The entire process for pre-examined, recognized and eligible invited fast-tracked universities' schools of business can easily be completed within one month — compared to about 3 months for regular applicants as outlined below:

Application process — Regular applicants should submit an Application letter, then download and submit the Application Checklist and Affirmation as instructed on the form. Today is . — Your School of Business could be accredited by the Association in about three (3) months or before, if certain requirements can be independently verified or satisfied by alternative means.

AASBI does not charge an admission fee, only nominal annual dues following accreditation.

---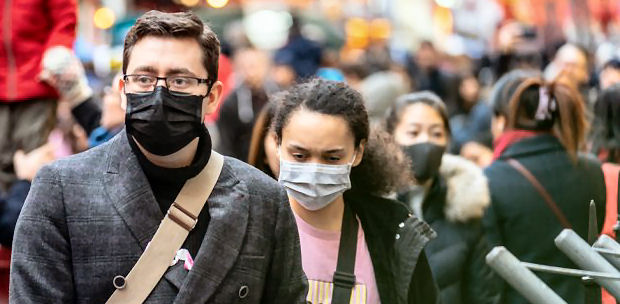 The Impact of Coronavirus on International Student Recruitment — "Exclusive QS survey data has revealed how prospective international students are dealing with the coronavirus, and the ripple effects for international student recruitment. The coronavirus, or COVID-19, has caused devastating ripple effects and significant disruptions to industries worldwide. To understand the impact on the higher education sector and its student mobility flows, QS asked prospective international students whether the coronavirus had impacted their plans to study abroad. As of February 26, the results reveal that an encouraging 61% of respondents said the global health crisis had not affected their plans to study abroad, while 27% said it had."

Full article by Sarah Linney at QS Quacquarelli Symonds, London UK 12 March 2020.
---
UBI - Universal Basic Income: Will coronavirus signal the end of capitalism? The peasants' revolt after the 14th-century plague saw off feudalism. After COVID-19, will it be the turn of capitalism? — Excerpts: "Even though most ordinary people do not understand how dangerous this is, the people in power do. That is why they have persuaded the central banks to effectively nationalise the bond markets. This means that states are issuing debts to bail out people and companies — as with Trump's two-trillion-dollar deal — and those debts are being swallowed up by another part of the state itself — the central bank.
"Left-wing economists, myself included, have been warning that, in the long term, stagnant growth and high debt were likely to lead to these three policies: States paying citizens a universal income as automation makes well-paid work precarious and scarce; central banks lending directly to the state to keep it afloat; and large-scale public ownership of major corporations to maintain vital services that cannot be run at a profit."
"As for the funding of state debts by central banks, this is seen as an admission of moral defeat by capitalism: It is entrepreneurship and competition that are supposed to drive growth, not the Bank of England or the Fed printing money and lending it to their treasuries. Therefore, a capitalism permanently reliant on these mechanisms is unthinkable to most traditional economists."
— By Paul Mason 03 April 2020 on Aljazeera Studio B Unscripted offline. Interview with Molly Crabapple on YouTube.
Other headlines on Covid-19 economic impacts

Covid-19: An unheeded lecture — April 2015:


The next outbreak? We're not ready by Bill Gates — 21 million views — Apr 3, 2015 — View YouTube

Visit TED.com to get our entire library of TED Talks, transcripts, translations, personalized talk recommendations and more.
"In 2014, the world avoided a horrific global outbreak of Ebola, thanks to thousands of selfless health workers — plus, frankly, thanks to some very good luck. In hindsight, we know what we should have done better. So, now's the time, Bill Gates suggests, to put all our good ideas into practice, from scenario planning to vaccine research to health worker training. As he says, "There's no need to panic ... but we need to get going." — Photo credit: Reuters at the BBC
"The TED Talks channel features the best talks and performances from the TED Conference, where the world's leading thinkers and doers give the talk of their lives in 18 minutes (or less). Look for talks on Technology, Entertainment and Design — plus science, business, global issues, the arts and more. You're welcome to link to or embed these videos, forward them to others and share these ideas with people you know. For more information on using TED for commercial purposes (e.g. employee learning, in a film or online course)."
Submit a Media Request here: Media-Requests.TED.com | Follow TED on Twitter Like TED on facebook."


Lessons from the 1918 Influenza Pandemic — The Spanish flu, also known as the 1918 flu pandemic, was an unusually deadly influenza pandemic. Lasting from January 1918 to December 1920, it infected 500 million people—about a quarter of the world's population at the time. The death toll is estimated to have been anywhere from 17 million[3] to 50 million, and possibly as high as 100 million, making it one of the deadliest epidemics in human history. (Quote from Wikipedia, "Spanish flu")

In the United States, the influenza of 1918 was the most serious epidemic in its history. Hundreds of thousands of people died and millions were infected with the highly contagious influenza virus. The possibility of a future influenza pandemic has focused research back to the 1918 pandemic as a foundational model for the likely effects of a modern-day influenza outbreak in the United States. Despite the severity of the 1918 influenza, however, there has been relatively little research done on the economic effects of the pandemic. This report has provided a concise, albeit certainly not complete, discussion and analysis of the economic effects of the 1918 influenza pandemic based on available data and research. — Excerpts from Thomas A. Garrett (2007), AVP and Economist of the Federal Reserve Bank of St. Louis.

Johns Hopkings University Coronoavirus Resource Center Statistical updates.

Image to the left: The Plague by Swiss symbolist artist Arnold Böcklin (1898). Location: Kunstmuseum Basel. The Plague also known as the "Black Plague" or the "Black Death" (mors nigra), probably originated in Central Asia or East Asia, was the most devastating pandemic recorded in human history, resulting in the deaths of an estimated 75 to 200 million people in Eurasia, peaking in Europe from 1347 to 1351 killing 60% of the European population, as suggested by Norwegian historian Ole Jørgen Benedictow, University of Oslo.
---

Top 10 Jobs for Business Majors — Median U.S. salaries, projected growths, and needed skills — 06 November 2019 — More.


---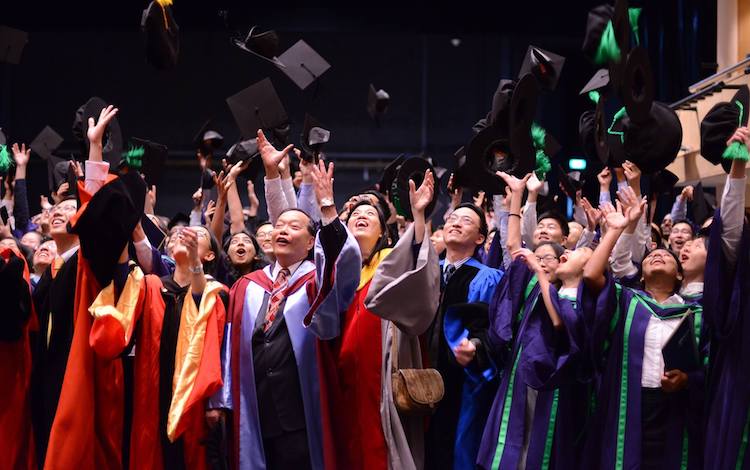 Asian Business Schools Are Booming — Never mind whether ranking means anything because the Financial Times quality index includes only certain US- or EU-accredited schools of business, twenty years ago Asian business schools did not figure in the FT's Global MBA Top 50.
Nearly two-thirds of the world's population lives in Asia. Today there are only 15 Asian business schools in the most cited so called "Top 100". It all depends on how you measure); and this will be changing.
"According to the GMAC Prospective Students Survey 2019, [only] 15% of students in East and Southeast Asia indicate a preference to study internationally. The top two reasons for this preference are the reputation of the educational system abroad, and the improved chance of an international career. Now that Asian b-schools are on a par, or even ahead, of European and US schools, and can provide first-hand access to a booming international tech market, it's no wonder applications in Asia are on the rise." — December 2019 — More
---
Business Acceditation. The Gold Standard. The Lead Standard.
"The ideas of a few, both when they are right and when they are wrong, are more powerful than is commonly understood. Indeed the world is ruled by little else. Practical men and women, who believe themselves to be quite exempt from any intellectual influence, are usually the slaves of some defunct economist.. Madmen in authority, who hear voices in the air, are distilling their frenzy from some academic scribbler of a few years back. Certainly, the power of vested interest is vastly exaggerated compared with the gradual encroachment of ideas." (John Maynard Keynes (1936). "The General Theory of Employment, Interest, and Money.") — More —' Full Article 10 October 2019.

---

Swinburne Univ. A video | "Learning Technology" Video

Students and Society in the 2020s — This paper envisages three different future decades, starting with the ongoing 'education in a digital world,' focusing on the socio-economic-material embedding of technologies in future educational practices, what is thought to be a desirable future student-subject, priorities students will have, and what kinds of experience they might want to have.
"One set of observers highlights the potential for learning analytics, artificial intelligence, adaptive learning, maker-centred learning and other interactive or data-driven technologies to increase equality of opportunity by fostering independent, flexible, reflective, team-working individuals who have developed grit, tenacity and a sense of self-empowerment.
"Other observers critique these traits as encouraging young people to constantly monitor, evaluate and improve themselves, practices which reduce schooling to the preparation of young labour to be exploited by a capitalist economy, for technology only to become a tool for the constant surveillance / dataveillance of young people, hindering democratic decision-making, determining what counts as good schooling and distracting efforts from the structural transformations necessary to overcome entrenched socio-economic inequalities.


"Yet other observers foreground the need for students to gain radically critical and political perspectives on technology, citizenship and resistance today, and for scholarship, pedagogy and technology design to prioritise students' potential to live in relations of care and community, intellectual privacy and safety." — "Students and society in the 2020s. Three future 'histories' of education and technology" by Felicitas McGilchrist, Heidrun Allert & Anne Bruch, Journal Learning, Media and Technolgoy, Routledge Taylor & Francis Group online, 26 August 2019 — Full article HTML | PDF
---
Luca Pacioli (1447 – 1517)
Also known as the Father of Accounting
The Excuse for Research in Accounting Education. — Accounting is a convention for the recognition, the recording, valuation and reporting of historical business transactions based on a two thousand year old tradition from Mesopotamia that became known as Venetian bookkeeping, explained by the mathematician and Franciscan monk, Fra Luca Bartolomeo de Pacioli.
The article discusses the question whether accounting as a convention lends itself to research, contributing something to the body of knowledge that was not known before. Are doctoral degrees important for teaching, as an excuse to demonstrate procifiency, or rather professional designations coupled with practical experience?
The most highly ranked business schools have the lowest number of professionally qualified accounting professors (CPA or equivament), which is the result of a misguided AACSB-accreditation requirement that at least 40% of qualified faculty must be doctorally qualified.
Forbes writes that business schools are teaching yesterday's stuff. — The age of digitalization involving the electronic processing of each and every purchasing order, sales, manufacturing and financial transaction, allows for the auditing of 100% of transactions rather than statistical samples, eg, through blockchain, providing future employment for only a few highly trained and motivated geeks to apply the algorithms for the artificial intelligence that runs the entire accounting system, producing financial statements, analyses, budgets, forecasts in real time on demand.
Accounting, as we have known it for centuries, will be gone, and with it the doctoral qualification requirement and its academic surveys based on consumer statistics for teaching the art. And remember, it really does not matter Where you study, but What You Do There. - 16 September 2019 - More
---

CNBC 14 March 2018.
Automation, Artificial & Business Intelligence — The terms Artificial Intelligence and Automation are similar in that they are associated with software or physical robots and other machines to operate efficiently and effectively - whether it's a mechanical construct piecing together a car or sending a follow-up email the day after your customer failed to complete his order.
There are, however, big differences between complexity level of both systems. Automation is making hardware or software to do things automatically, that is without human intervention. Artificial Intelligence on the other hand is a science of making intelligent machines to mimic and eventually supersede human behaviour and intelligence.
Industrial automation places sensors and makes something do corresponding to sensor readings. Automation evolved into production with automatic testing and control systems, mechanical labour, operating equipment and of course computers, all bound by explicit programming and rules. If you want to make the same thing to be an AI, you need to power it up with huge quantities of data, like use of neural networks, graphs, Machine Learning (Deep Learning) in your software. — More by AASBI Staff, 01 August 2019.

---
Robert Half - Ethics in Accounting
Big Change in Who Accounting Firms are Hiring — About 80% of public accounting in the United States is handled by the Big4, namely Deloitte, PwC, EY and KPMG, grossing roughly $65 billion a year (2018); worldwide $148.16 billion with 1,005,050 employees. The Big4 used to be hiring armies of university graduates each year, expecting them to complete the U.S. CPA exam within a certain time frame before considering them for promotion. Graduate recruitment at auditors and accountants could fall by as much as 50% in 2020 due to the impact of artificial intelligence (AI). At the same time, the increase in technology means graduates with skills in areas such as data analytics and computer sciences are in high demand. "Firms will no longer need armies of junior staff but instead will need the best algorithm design geeks in the world."
Accounting and auditing professionals who make the grade are called "accounting plus" and had a minor or double major in data science or data analytics, computer science, programming or management information systems. The Big4 increasingly hire people with a variety of different backgrounds. Technologists are the second-largest segment including new employees with an engineering or computer science degree. In assurance, the CPA is the basic qualification for most audit roles, but audit is chainging as audit pervades every industry — The entire article is at How to Win the Battle for Professional Accounting Talent, IICPA 01 May 2019.
---

Brescia University Owensboro, Kentucky
The Annual B-School Ranking Spectacle — A doctoral engineering alumni from Stanford University once told me: "Dad, it does not matter so much where you study. What matters is what you do there." And he could prove his point by showing that his doctoral dissertation (Armin Schemmann, June 1997) had become the world's textbook for "Modeling and Active Control of Cable-Stayed Bridges Subject to Multiple-Support Seismic Excitation," which was subsequently published and made available at Amazon.com (now out of print). Armin received several awards for building the 4-kilometer wide four-lane elevated John James Audubon Bridge, America's largest cable-stayed span, completed and opened in 2011, crossing the Mississippi River between Natchez, Mississippi and Baton Rouge, Louisiana. — 2019-01-21.
---
Choosing an International Business School — Suppose the unthinkable happens and my two daughters are following in my footsteps, taking graduate degrees in business administration and passing the uniform certified public accountants examinations in America, Europe, or let's say in Asia where they were born, turning the analysis of the choice into a complex matrix (matrix from Latin, meaning "breeding female").
As a business educator I would rely on my own experiences and analyses of the colleges/universities... and what I consider are the important criteria to weigh, namely: (1) The value defined as salary earned by alumni today, course length, fees and other costs, including opportunity cost of not working for the duration of the course, (2) the overall Financial Times (FT) ranking for good measure, (3) recommendation by alumni, and (4) human rights record called freedom ranking of the host countries - not considered by U.S. and the European mainstream business accreditation agencies. I don't want my children to be arrested and jailed in China for suggesting a new constitution, or murdered in the Saudi consulate in retribution for their critical articles about its royal rulers... — More in the AASBI Staff paper of 2018-10-29.
---
King's Business School
London, Ontario, Canada
MBA or Specialized Master's Degree? In the fall of 2018, King's Business School opened at a brand-new, dedicated site at Bush House in central London, Province of Ontario, Canada. The revamped business school hosts 2000 students from 80 countries who are taught by over 100 academic staff.
King's offers a wide array of under-graduate, post-graduate, and executive education programs. But, trawling through the glossy pages of the school's brochures, there's one glaring omission: There is no MBA program in sight. Instead, King's offers specialized masters degrees — shorter, more affordable, more concentrated — post-graduate management courses. King's is launching new master's in digital marketing and entrepreneurship and innovation this year. — More.
---

Image: Professor Dr. Jan Turyna (Video on YouTube), Dean of the Faculty of Management, University of Warsaw (Video on YouTube).
The Dean of Business — Titles, Requirements, Salary and Role. Base Pay (U.S.) with BA degree: $154,000 - $176,000, with MBA degree: $156,000 - $179,000; with doctoral degree: $160,000 - $183,000, compared with European salary (Germany): EUR 44'000 - EUR 66'000.
There is a trend in the UK towards the recruitment of pro-vice-chancellor/executive deans who are closer to the vice-chancellor with overall university responsibilities, but removed from operational details and students. In contrast, accreditation agencies require demonstration of autonomy by the business school and more international students, yet schools are grappling with local centralisation of admissions and other processes over which they sometimes have little control.
Business school deans are 'reticulists', that is 'individuals who are especially sensitive to and skilled in bridging interests, professions and organizations' with room for more visability in the media (and social media) and to develop skills in corporate and public relations as boundary spanners, intermediaries, and ambassadors. — More.
---
BOOK REVIEW: Prof. Bryan Caplan (2018). "The Education System Is a Waste of Time and Money." "His broadside is worth considering carefully, given that the U.S. spends $1 trillion or so a year on education at all levels, more than the budget for defense," writes Peter Coy, "The Case Against Colleges," Bloomberg, 16 January 2018.
Excerpts from Bryan Caplan (2018), "The Case Against Education. Why the Education System Is a Waste of Time and Money." Princeton University Press, 400 pages.
"I have been in school continuously for over 40 years. First preschool, kindergarten, elementary, junior high, and high school. Then a 4-year bachelor degree at UC Berkeley, followed by a 4-year Ph.D. at Princeton." "The next step as a professor of economics at George Mason University. Twenty years later, I'm still here. In the fall, I'll be starting 41st grade." "The benefits of a higher education seems indisputable: People with a bachelor's degreeearn 73% more than those with a high school diploma on average."
"To be maximally bluent, we would be better off if education were less affordable. If subsidies for education were drastically reduced, many could no longer afford the education they now plan to get. If I am correct, however, this is no cause for doom. It is precisely because education is so affordable that the labor market expects us to possess so much. Without the subsidies, you would no longer need the education you can no longer afford."
Bryan Douglas Caplan (born April 8, 1971) is an American economist. Caplan is a professor of economics at George Mason University (a public research university at Fairfax Country, Virginia, USA), research fellow at the Mercatus Center, adjunct scholar at the Cato Institute, and frequent contributor to Freakonomics as well as publishing his own blog, EconLog. He is a self-described economic libertarian. The bulk of Caplan's academic work is in public economics, especially public choice. (Wikipedia, "Bryan Caplan.") — More — Image by Amazon.com
---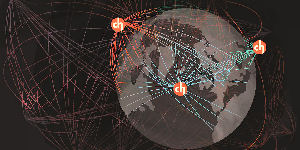 Image by medium.com Sep 29 [c. 2017]
Blockchain has become the rage at U.S. business schools. As more students seek careers in financial technology, or 'fintech', US business schools beef up training digital currency bitcoin. — The move makes sense as more students seek careers in financial technology, or "fintech," which has captivated leading Wall Street banks and been called "the most important technology since the internet." "In January 2018, the Haas School of Business at the University of California at Berkeley will offer its first ever course in blockchain software. The Haas school, which is near San Francisco and Silicon Valley, will handpick 60 students from the departments of business, engineering and law and split them into groups of six to explore possible applications of the technology. 'When people think about blockchain they think about cryptocurrencies,' said Haas school lecturer Greg LaBlanc, who sees the technology as potentially disrupting many sectors. 'We believe it will have the biggest impact on contracting, logistics and supply chains, healthcare, public administration, assets clearing, property, transactions,' he said." — More
---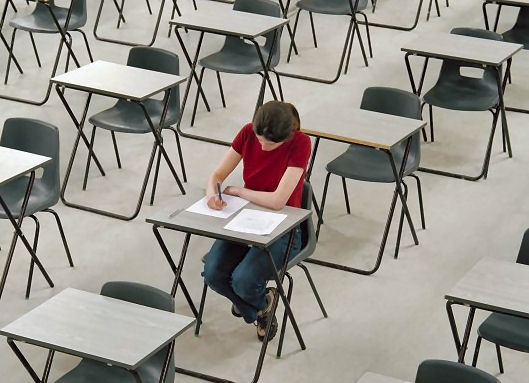 Image: Chris Windsor/Getty.

Could faculty grades be counter-productive? — "Some institutions, like Hampshire College in Amherst, Massachusetts, give students descriptive feedback instead of grades, arguing that narrative transcripts do a better job of capturing what students have learned. A 'stress reduction policy' listed on a University of Georgia business professor's course syllabi brought the kind of attention this week that colleges prefer to avoid. Among other things, the policy - since removed at the behest of the dean - would have let students get the grade of their choice upon request if they felt 'unduly stressed' by the original mark." — "But too often, Ms. Pike says, grades are asked to be things they are not: an assessment of learning, or a complete evaluation of students' work. Grades, she says, are a summary statistic. Knowing that one student got an A and another a B tells you that the first student's performance was rated higher. But it doesn't tell you why." — Beckie Supiano, The Chronicle of Higher Education 10 August 2017 Chronicle

The New College Exam: A Test to Graduate — On the other hand: "Isn't it amazing that the newest and most brilliant idea out there is that students should achieve particular skills and prove it?" Marsha Watson, president of the Association for the Assessment of Learning in Higher Education, asked wryly. "Faculty grades fail to do this, advocates for testing say. Forty-three percent of grades given out by college faculty are A's, according to research published by Teachers College at Columbia University. Yet one-half of students about to graduate from four-year colleges and 75 percent at two-year schools fall below the "proficient" level of literacy, according to a survey by the American Institutes for Research. That means they're unable to complete such real- world tasks as comparing credit-card offers with different interest rates, or summarizing the two sides of an argument." — The New College Exam: A Test to Graduate

---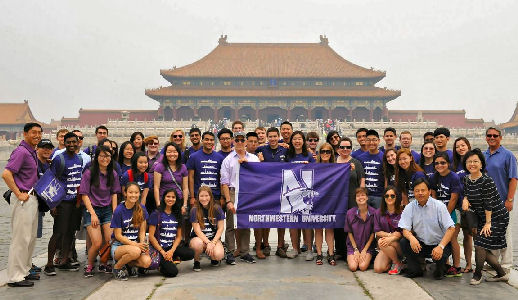 MBA Rankings — There is no one source that is going to tell you which school is best. But "it does not matter so much where you study as what you do there," says a PhD alumnus from top-ranked Stanford University. The systems of ranking base their conclusions on surveys of students and alumni, as well as information provided by the business schools and peer reviews in which deans of schools and program heads are asked to rate other schools (but not their own), eg. on a scale of 1 - 5. The questionnaires seek to establish first the quality of the educational experience, and second, the potential benefits to a student's career. — The 20 best business schools in America Alex Morrell and Tanza Loudenback 15 March 2017 — More
---

Image: End Times on YouTube 28 Jan. 2015 (fair use)


The Halo Effect of university name recognition, that is, picking the universities whose names one can remember because they are "big names" in the new world ranking industry: "For example, a university can recruit people to vote in its favor for the online surveys, and QS [Quacquarelli and Symonds] offers paid consulting services to improve a university's ranking, as well as paid 'guidance' for university leaders. Indeed, the enterprise is so brazen that it effectively sells rating approval for a price." — "Consider that the University of California at San Francisco — which is an outstanding medical school with some allied-health fields but doesn't offer any other academic programs — ranks 21st in the world, according to the folks in Shanghai [ShanghaiRankings was started by a university in Shanghai], while actual research universities with excellence across many disciplines

(e.g., the University of Michigan at Ann Arbor and Northwestern University) rank lower. Global rankings of research universities are just one symptom of economic globalization. Similarly, outstanding universities in the social sciences — like the London School of Economics and Political Science — are not even in the top 100, according to the Shanghai rankings." — Prof. Brian Leitner (Univ. of Chicago), "Academic Ethics: To Rank or Not to Rank?" The Chronicle of Higher Education 12 July 2017.

---
Surging Graduates. Number of college graduates increased 7-fold from 2001 to 2017. Source: eol.cn
"Wages for China's newest 7.95 million college graduates are plunging as their ranks rise to a record. That's unwelcome news for the nation's young elite, but it may aid policy makers striving to shift the economy into higher technology industries and services. Monthly salaries plummeted 16 percent to 4,014 yuan ($590) this year for a second-straight annual decline, data from recruitment site Zhaopin.com show. The Ministry of Education estimates that 7.95 million will graduate this year, almost the population of Switzerland." — Bloomberg - 02 June 2017 More.

---
Income Inequality and Education Revisited. — The study finds a large, positive, statistically significant and stable relationship between inequality of schooling and income inequality, especially in emerging and developing economies and among older age cohorts. The relationship between income inequality and average years of schooling is positive, consistent with constant or increasing returns to additional years of schooling.

While this positive relationship is small and not always statistically significant, the study finds a statistically significant negative relationship exists years of schooling of younger cohorts. — David Coady and Allan Dizioli, "Income Inequality and Education Revisited: Persistence, Endogeneity, and Heterogeneity," International Monetary Fund, IMF Working Paper WP/17/126, 26 May 2017 PDF
---
Just 14 per cent of Americans have "a great deal of confidence" in universities. — A survey conducted between December 2013 and January 2014 found that a higher proportion (19 per cent) reported a great deal of confidence in the scientific community specifically, lagging behind the military (26 per cent), but performed better than the US Congress (3 per cent). — Times Higher Education 1st May 2017 More.
---

Amazon's shopping spree at business schools. One of the biggest recruiters of MBA graduates. — Miriam Park's university recruitment team last year hired MBA graduates "in the high hundreds" across the world, about 30 per cent higher than the previous 12 months at MBA levels. Starting salaries range from $137,000 for a programme manager to $180,000 for a senior product manager. — Financial Times 27 March 2017 — More.

---
Accreditation inflation — For students spending $100,000 on an MBA, accreditation may be reassuring. Politecnico di Milano School of Management (MIP) — Financial Times European Business School Rankings 2016 #42 — has collected three, going on four: (1) ASFOR, the Italian management education body. the (2) EFMD European Foundation for Management Development EQUIS, (3) the British AMBA Association of MBAs; and in the process of receiving endorsement from the (4) AACSB the American Association to Advance Collegiate Schools of Business which accredits 780 business schools in 53 countries.


Today, business schools are concerned about their survival, with traditional 2-year MBA application numbers either flat or falling. Accreditation bodies are receiving record numbers of applications, AMBA charging a £22,000 fee for membership and accreditation with annual dues on top. "The aim for many schools is the so-called triple crown of AACSB, AMBA and EQUIS accreditation held by 76 schools worldwide." — More.
---
Considering Grad School in the U.K., Australia and Switzerland versus U.S.A.

U.S. News & World Report: — When deciding between studying in the United Kingdom, Australia and the U.S., international students pursueing graduate studies find that the U.K. and Australia – rather than the U.S. – are offering a quicker, more affordable master's degree without the required GRE or GMAT, in only one instead of typically two years, at lower tuition. — Article by U.S. News & World Report 17 January 2017 More.
---
Continued in the ARCHIVE.